COLIN'S BOOKS – STAR WARS SHIP PRINTS – INSIDE STORIES – ABOUT – HOME
TO COLIN'S FANS & FRIENDS
As you probably know, Colin passed away on May 21, 2022. Thanks to all of you who have responded via email, FB and IG. Your support and kind thoughts have been very much appreciated during this difficult time.
Sierra Dall,
Colin's partner for 24 extraordinary years
COLIN'S REMAINING SIGNED PRINTS
Colin Cantwell's signed prints are only guaranteed to be authentic if you buy them from one of these authorized sources. Any other sources of Colin's work are suspect for authenticity.
Game Changer – The only authorized EBay seller for Colin's prints /books
Vision Comics and Oddities
Famous Faces and Funnies
Current Comics
HNC Memorabilia
Plus a couple of small comic book stores may still have 1 or 2 prints for sale at their stores.
You can view Colin's prints online at PRINTS/PHOTOSE. .
SO… WHO IS COLIN CANTWELL ? . . . THE BEGINNING OF STAR WARS

Welcome to Colin Cantwell's site. Here you can learn about his extraordinary career as well as discover inside secrets of how the Star Wars ships were created. While George Lucas was searching for a studio, Colin was designing the X-Wing, Star Destroyer, Death Star, 1st Millennium Falcon and other ships for Star Wars "A New Hope". In 1975 he built the ship models and photographed them when they were completed.
NOW THESE PRINTS AND PHOTOS CAN BE YOURS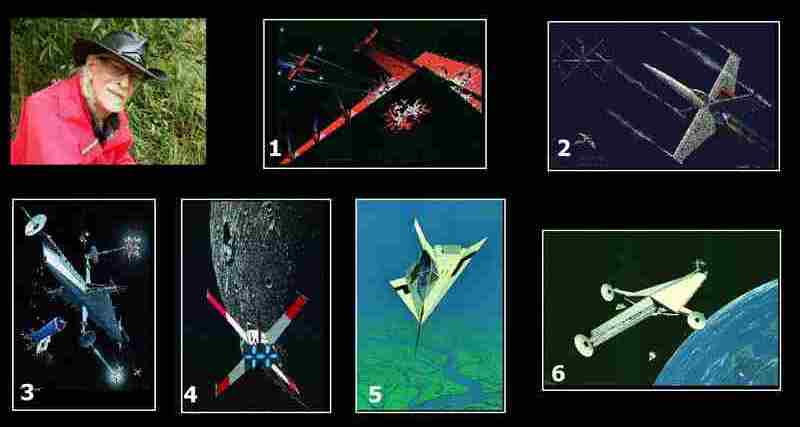 ALSO BE SURE TO CHECK OUT COLIN'S SCI-FI NOVELS,
CoreFires1 & CoreFires ll You won't want to miss these good reads.
Make sure you are buying it from the site that says "Independently Published" and not published by Infinity Online. Otherwise just Infinity Online will receive payment for Colin's books.